Festive Chia Bowls
Start your Christmas morning with this bowl of festive flavours! This chia bowl is full ingredients to support gut health and is both filling and satisfying.
Chia seeds pack a mighty punch of fibre and act as a perfect base for a gut friendly breakfast. A seasonal mix of cranberries, walnuts and oranges provides a festive start to the day!
Servings

4
Ingredients
400ml Milk (can be dairy or plant based)
100g kefir or live yoghurt
1 tsp honey
8 tbsp chia seeds
1 apple
4 tbsp dried cranberries
4 tbsp chopped walnuts
1 zest of orange
Instructions
1.
In a mixing bowl, combine the milk, yoghurt and honey. Stir in the chia seeds place in the fridge overnight.
2.
When ready to serve, divide the chia seed mix between 4 bowls.
3.
Peel, core and grate the apple. Top the chia bowls with the apple, dried cranberries, chopped walnuts and orange zest. Enjoy!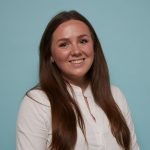 Abbie Alston is a Registered Nutritionist with the Association for Nutrition (AfN), a professional and regulatory board for qualified nutritionists. She completed her nutrition degree at Bournemouth University and has a BS in Nutrition Sciences. Abbie has worked in the medical nutrition industry for over seven years, working with products that will promote a healthy gut microbiome in children and in adults, and can be used in a range of medical conditions. She now works as a Nutrition Science Liaison at PrecisionBiotics Group, helping to connect consumers and nutrition professionals with the science of the gut microbiome and its impact on health.