Podcasts have often been promoted as a great way to relax whilst learning at the same time, so we have combined our love of health with our love of learning and put together our top 10 health and wellness podcasts that we know you will enjoy as much as we do.
We start with one of our favourite all-rounders, Fearne Cotton's Happy Place podcast. This is our top podcast for mindful listening on a Sunday afternoon with a cuppa. It's always such an interesting listen, with a mix of unique guests being open and honest about their own journeys in life and how they have come to find happiness. We always feel our spirits have been lifted at the end of each podcast and continually discover new ways to find happiness as a result.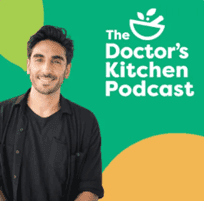 We are all about what you put into your body at PrecisionBiotics, which is why we enjoy The Doctors Kitchen podcast so much. With each episode Dr Rupy Aujla will focus on a particular health issue, food type or diet and really go into detail on the science behind each with experts in their field. Presented in a way that we can all understand, you come away learning more about the food you put into your body along with recipe tips, which makes it a great podcast for foodies and health conscious alike.
We would start with episode #147 Strong Immunity with Dr Jenna Macciochi which delves into how to support you immune system with some great tips and scientific research.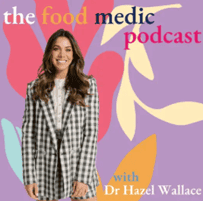 More foodie related content comes from The Food Medic podcast. Dr Hazel Wallace speaks to leading experts who share evidence based advice on how we can live healthier lives. We loved this episode, S8 E9: What every woman needs to know about her gut, which was so insightful on how female hormones can impact the gut, causing digestive problems, bloating, constipation, and many more symptoms. It's well worth a listen if you have struggled with your gut as a woman and a great intro to The Food Medic podcast overall.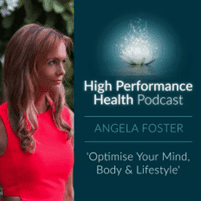 Angela Foster is a nutritionist as well as a health performance coach who hosts the High Performance Health podcast. This is a brilliant podcast for those who really want to get stuck into the detail of optimising your health, with plenty of science backed advice, Angela covers all areas of nutrition and training, with regular guests who are experts in their fields.
If you haven't listened to this podcast before, we recommend you start with the "Heal your gut & optimise your metabolism Part 1 with Dr Will Bulsciewicz" which is an in depth interview with Dr Will Bulsiewicz, The Gut Health MD and award winning gastroenterologist, covering the importance of the gut microbiome and ways in which diet and lifestyle can impact this.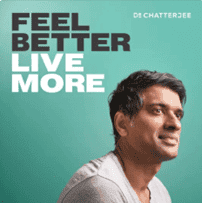 Dr Ranga Chatterjee is just on our wavelength, which is why his podcast features in our top 10. His ambition is to simplify health for everyone, unpicking what has become a complicated subject for many. With easy health life-hacks, expert advice and often debunking common health myths, his podcast gives you the tools to revolutionise how you eat, sleep, move and relax.
With so many great episodes a starting point is #294 Tim Spector: The Latest Science on Gut Health, we love gut health and this is a brilliant episode to get underneath the latest science.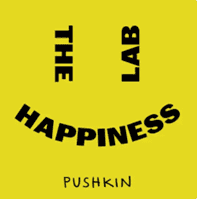 Although this may not seem like your regular 'health & wellness' podcast, we love it for what it stands for, happiness. Always based in science, Dr Laurie Santos questions what we deem should equate to happiness as well as giving great advice on topics such as how to stop talking negatively to yourself and how to avoid burnout.

Keeping with the happy theme, Tally Rye's Train Happy podcast is all about having a positive fun relationship with exercise. With great themes around exercising intuitively as well as diet culture, this is an empowering podcast which encourages you to get out there and move your body in any way you enjoy.
Our favourite episode so far has been The Psychology of IBS with Dr Sula Windgassen where she talks more about the psychological impacts of IBS which are often forgotten about.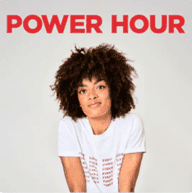 If you need inspiring or motivating today, this is the podcast for you! Adrienne Herbert's podcast, Power Hour, is all about what could you do, if you dedicated just one hour each day to improving yourself and your life. You'll hear from leading coaches, creatives, change makers and innovators; finding out about their morning routines, daily habits, and rules to live by. We find listening to this during a morning run gives you just the motivation you need for the day.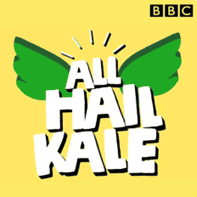 This is an oldy but a goody. Despite not having any new episodes since 2020 the 18 episodes that have been produced for the All Hail Kale podcast are endearing and insightful, debunking some of the myths around what's best for your mind, body, diet and mood, including if kale really is the super food we all hoped it would be.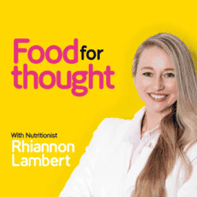 To end our top 10 list, we have come right back to the science with Rhiannon Lambert, one of the UK's leading Nutritionists, who hosts Food for Thought. This podcast will equip you with all the evidence-based advice you need to live and breathe a healthy lifestyle. She is joined by special guests, all of whom can be considered experts in the world of wellbeing. Learning fact from fiction this podcast helps empower you to be the healthiest versions of yourself with trusted, expert advice.
To start you off, we suggest listening to the episode Boosting Brain Power which goes into detail on how what we eat shapes our thoughts, actions and emotions.
There are so many great podcasts but if we had to choose only 10, this was it. We would love to know which of the above you enjoyed as well as your recommendations, tag us on social media with your thoughts:

Discover More On Wellness