As July is National Picnic Month, there's no better time to get out and about and enjoy a bit of al fresco dining. Warm sunshine, blue skies, good company - and food you can trust! What's not to love?
Picnics can be as simple or as fancy as you like, but for those of you with regular gut discomfort, choosing the right foods can be a bit of a minefield. So, to help you have the best picnic possible, we've rounded up our favourite low-FODMAP snacks, mains, desserts and drinks right here.
Gut-friendly snacks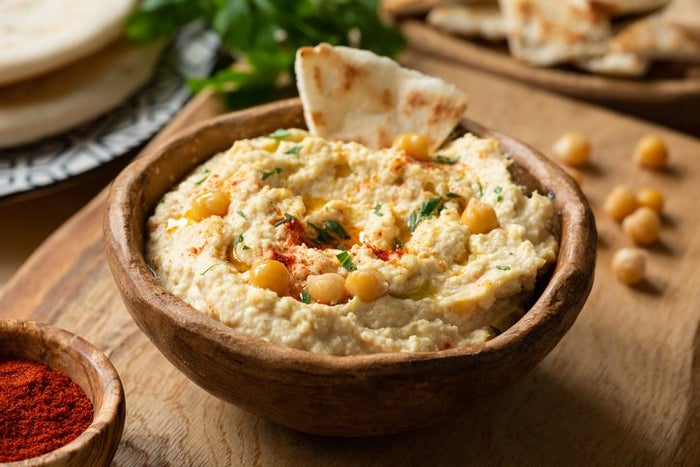 Fruit: a nice, healthy low-FODMAP option and even better if you pick fruit in season. Try blueberries, kiwi, limes, mandarins, oranges, papaya, pineapple, and strawberries.1
Cheese: yes, cheese is actually low FODMAP (but obviously one to avoid if you have a dairy intolerance). Our favorites are brie, camembert, cheddar, feta and halloumi.2 And you can make them even more delicious by pairing with some gluten-free rice crackers.
Nuts: these are an excellent source of healthy fats, vitamins and fibre. There are plenty of low-FODMAP options to choose from, including Brazil nuts, walnuts, peanuts, macadamias and pecans.3
Popcorn: have fun and make your own at home, or choose a ready-made slightly salty version.
Dip: homemade dip tastes so much better than bought. Try roasted pumpkin home-made low FODMAP dip is always a winner, especially paired with some veggie sticks! Some favourites are our roasted pumpkin and walnut dip, easy eggplant dip, beetroot dip, and hummus. Learn how to make beetroot hummus.
Your favourite picnic snacks
We asked you what your favourite gut-friendly picnic snacks are for keeping uncomfortable symptoms at bay and you said:
Of course, everyone is different so it's often a case of trial and error to see which foods work (or don't work) for you. And we always recommend seeking advice from your healthcare professional before making any big changes to your diet.
Gut-friendly m

ains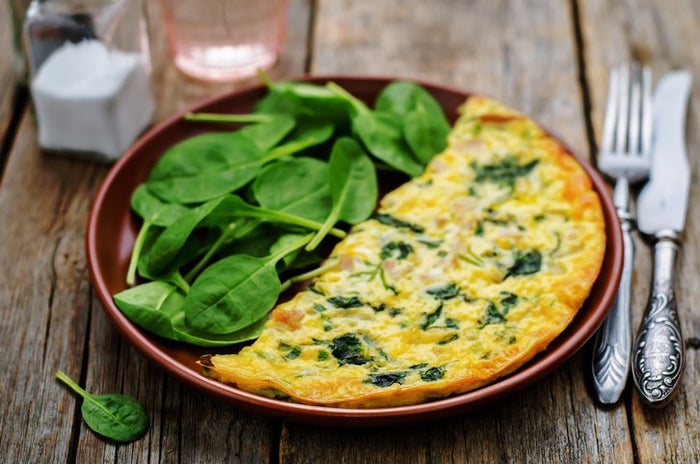 Some great low FODMAP main course picnic options include:
Wrap/sandwiches/rolls: start off with a low FODMAP wrap/sandwich/roll as a base.  Then add a protein option such as boiled eggs, cheese, roast chicken, shaved lean ham, smoked salmon, roast beef or tinned tuna.  Add on salad such as grated carrot, sliced cucumber, baby spinach/lettuce, red capsicum and tomato.  Then finish with a desired condiment such as mustard, mayonnaise or our low FODMAP basil and brazil nut pesto.
Salad: get creative with your low FODMAP salad creations. Try a combo of baby spinach/rocket mix, roast kent pumpkin, cucumber, cherry tomato, quinoa, basil, walnuts and crumbled feta + a drizzle of garlic-infused extra virgin olive oil and red wine vinegar.
Sushi/rice paper rolls: you can put in the effort to make your own sushi or rice paper rolls (perfect to ensure they are low FODMAP) or opt for store-bought. Just be sure to double check ingredients if buying from a store.
Grilled fish and chips: perfect option for a beach picnic! Just double check with the take-away that the chips are gluten-free and the fish has no marinade (or a marinade which contains no garlic/onion/honey).
Frittata: cold frittata and salad is a great picnic option.  Try our pumpkin, olive and capsicum frittata !
Desserts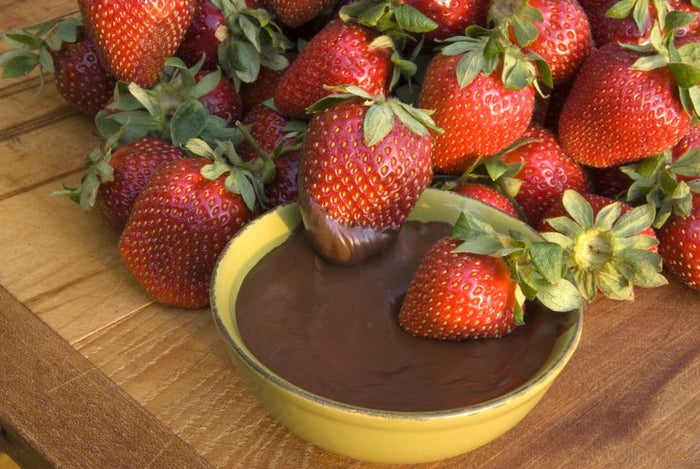 Here are a few ideas for a sweet low FODMAP picnic finish:
Fruit and yoghurt: for a light finish, try a chopped fruit plate with a lactose-free yoghurt as a dipping sauce.
Chocolate strawberries: drizzle some fresh strawberries with dark chocolate on a lined plate/tray and refrigerate until set (good to do the night before so you can grab and go)
Chia pudding: for 1 individual pudding, combine 1 Tbsp black chia seeds + 1/3 cup unsweetened almond milk (or lactose-free milk) + 1 tsp maple syrup + ½ tsp vanilla essence in a small container/jar. Stir and refrigerate for 4 hours or overnight (stirring once or twice to prevent clumping).  Then add a dollop of lactose-free vanilla yoghurt + a couple of slices of banana + a few crushed walnuts to serve.
Biscuits:  if you're a keen baker then whip up our buckwheat macadamia choc-chip biscuits , lemon macadamia shortbread, or buckwheat and peanut butter cookies. If purchasing from the shops then try Kez's FODMAP friendly melting moments or Vienna eclair biscuits.
Cake/brownies/muffins: some favourites are our fudgy pecan brownies, choc-walnut brownies, blueberry muffins, lime and nut bliss balls and chocolate mousse cake. Learn how to make banana bran muffins, as well date and quinoa bites.
Beverage options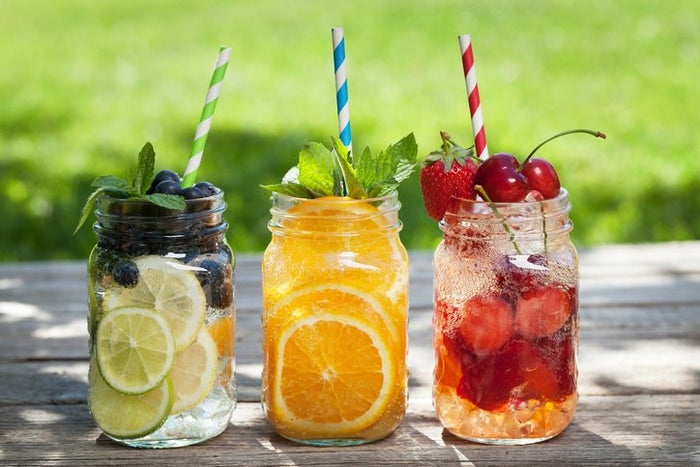 Some low FODMAP beverage options to take include:
Sparkling mineral/soda water: refreshing on its own or with a wedge of lemon/lime. For a bit of a twist you can go for a raspberry or lemon/lime infused mineral water.
Tea/coffee: you can brew your own and pack it in a thermos to stay hot, or swing by your favourite coffee shop on the way! Be mindful that caffeine can trigger IBS symptoms.
Wine: a glass of sparkling wine, rose or dry white is a nice inclusion on a warm spring afternoon/evening. Keep in mind that alcohol can irritate IBS symptoms, so stick to 1-2 standard drinks if choosing to drink alcohol.