Katy, our PrecisionBiotics dietitian, has always had an interest in sports performance, being a keen swimmer herself. We therefore thought it was only right to sit down and go through how the mind and performance are connected as well as some brilliant tips on how to reach your peak performance.
So Katy, tell us, where did your interest in sports start?
My interest in sports probably started when I was in my teens. I swam a lot, played badminton and I also trained in karate which I loved. I loved the different types of fitness and strength each sport gave me, and whilst I don't practice karate or badminton much anymore, I do still swim a lot! I'm a big advocate of swimming, particularly open water, not just for the physical benefits but also for what it does for my mind and mental health. I always say my best days start with a swim!
What are some great mental warm up techniques to get your mind in the zone?
For me, as an open water swimmer, great mental warm up techniques are all about preparing myself for training or an event. The first time I attempted an open water swim, I went with my club and swam with a buddy. I did this for my first few sessions until I had built my confidence enough to swim solo. When it comes to races, I deliberately position myself near the back of the pack at the start, so that I can chase people down throughout the race. I get a huge mental boost when I overtake, which keeps me focused and energised throughout the race and also helps with my pacing. For training, variety is key for me. My coach keeps things interesting and for my individual training sessions, I often set out a plan of what distance, set or drills I want to cover in each session, which stops me from getting bored!
What are some great physical warm up techniques to get your body ready?
Warming up is super important for me as a swimmer, especially when I'm swimming in cold water. For open water swimming, my physical warm up actually starts with getting cold, and I do this as gradually as possible! I usually spend a couple of minutes slowly entering the water, allowing my body plenty of time to adjust to the colder temperature so that I can swim safely. The worst part is when the water creeps up my wetsuit and reaches my back! But all of my training sessions, whether I'm in open water or the pool, start easy, and then get progressively harder.
What does a typical day look like in training?
A typical day in training looks different depending on the day! Two days a week, I have a 5am start to train with my swim club. This will involve a steady 10 minute warm up, followed by a variety of sets, then a swim down. My favourite sets are sprints and turnarounds, especially with fins because it feels like I'm wearing a jet pack! We also spend time focussing on breathing patterns, so we may change the breath pattern to breathe every 4, 6 or 8 strokes each length. We generally train for an hour, then its home to walk the dog and eat breakfast, which is something delicious and satisfying, usually involving oats or peanut butter and a bacterial supplement! Then once a week, I also train outdoors in a lake, as all my competitive events are in open water. There is usually a nice group of us and it might involve coffee and cake or pizza afterwards! The rest of the time, I train by myself in the pool. I generally cover between a mile or two during any training session.
You are obviously well versed in competitions so what physical and mental demands do you feel are put on athletes during training and competing?
Athletes are up against loads of physical and mental demands during training and competitions. We all know exercise is good for our health, but very intensive exercise can take its toll on our gut health and our immune system. Quite a number of athletes will face gut problems, like stomach pains, diarrhoea and reflux, and many may experience repeated chest infections, which might even require them to take antibiotics. As well as impacting their general health, these issues also have a knock on effect on their performance, if they have to miss training sessions or competitions while they are recovering. Athletes also face a great deal of pressure to perform, and this can have an impact on their mental health. Stress, anxiety and depression are not uncommon among athletes, and gruelling training regimes can also leave athletes feeling mentally fatigued and burnt out. This is why it's important that athletes concentrate on ways which they can support their physical and mental wellbeing during training.
Why is brain and mind function so important for sports performance?
Brain function is so important when training and competing because your brain is literally connected to everything! Your muscles, your lungs, your heart, and even your gut, which all play a part in athletic performance. And, of course, your brain also controls things like reaction-time and decision making, which, in a competitive event, may need to happen within a split second. If you think about the Rio Olympics in 2016, when Ussain Bolt won the 100m, there was only a 0.21% margin between first and second place. So if his reactions on hearing the starting pistol had been just a split second slower, perhaps he wouldn't have taken gold?
Not only that, but how you think and feel about training and competing can actually have a big impact on how well you perform. The old saying 'whether you think you can, or you think you can't, you're right' is actually super relevant when it comes to sports performance. Many elite athletes talk about visualisation, where they actually imagine themselves winning in their event as part of their training process. It really can be mind over matter in many events.
And lastly Katy, what is your top tip for someone trying to reach their peak performance?
Don't be too hard on yourself. Fitness is not always a linear process, not everyday is going to be a PB. There are going to be things outside of your control that interferes with your training plans, and which impact your performance. I recently had Covid, and it knocked me sideways and when I got back in the pool, I really felt like I was swimming through treacle and it took quite a while for me to get back into my rhythm and get back into my fitness. During that time it was frustrating and I was annoyed at myself because I felt like I had never been swimming better at that point before I got Covid. But these things happen and I reminded myself why I was swimming, for the love and joy of swimming rather than for the times and stats, so I relaxed again and I carried on being consistent, following my training plan and it didn't take me that long to rebuild the fitness that I had lost during the time I was ill. So, my top tips:
1. Be consistent
2. Listen to your coach, they are usually very wise about these things
3. And most importantly, be kind to yourself!
Still want to know more about mental wellness and performance? We have plenty more blogs for you. Learn about the gut brain axis and how the gut and stress are connected here.
Written By: Katy Sorenson, Dietitian
Discover more of the teams Q and A's here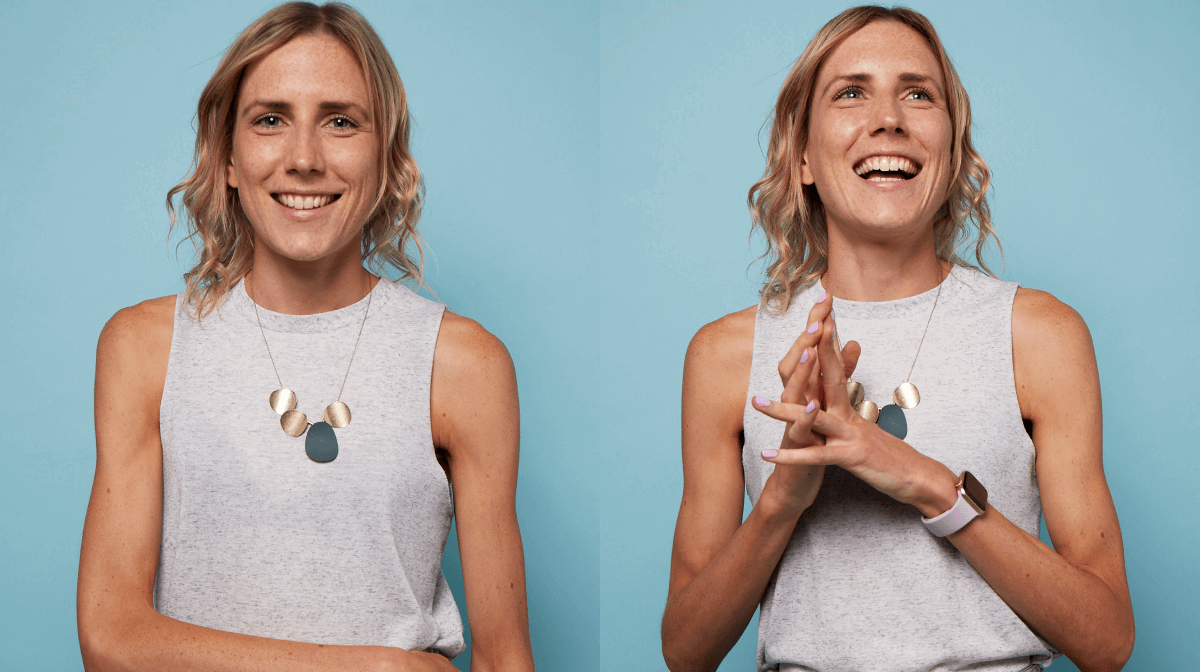 Gut Health
The Gut Q and A with Fiona
We sat down with Fiona, our PrecisionBiotics dietitian, to talk all things gut related. From the function of the gut, to the gut microbiome, you are guaranteed to learn something new about how our guts work in our latest blog.